AntWorks is a place to build a career, develop your abilities, learn from outstanding colleagues and have your talents recognised. AntWorks needs you.
We're a leader in our field; developing AI, Machine Learning and Deep Learning to revolutionise document processing. Our culture is one of restless innovation, of trust and support, of structure and organisation, of freedom and fun, where you can explore, grow and be your best.
We don't care where you started out. We care where you're going. Diversity is our strength and we need a rainbow of talents: engineers, sales professionals, legal minds, financial wizards, product gurus and marketing specialists. We want your skills, your ingenuity, your creativity, your aptitude at problem solving – yes, we want YOU.
Headquartered in Singapore, with its heart in India, AntWorks has a presence across four continents. We're about changing the world of work and we adapt as it changes around us. Whether in our offices in Chennai or working remotely from around the world, you can be a part of AntWorks wherever you are.
People take all sorts of routes to AntWorks. Breadth as well as depth of experience is something we value highly. Why not join us and add yours to ours?
Jake's learned his craft as a designer at school and in graphics studios rather than at art school or university. At AntWorks he's found somewhere that challenges him and offers unexpected opportunities. "I have space to grow and develop and that's worth a lot," Jake says.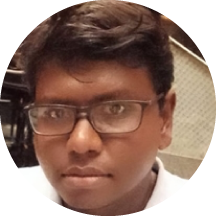 Dennis studied computer science before taking an MBA from the University of Madras. He joined a company acquired by AntWorks in 2016 and has won promotion. "AntWorks has been a big opportunity with many products and projects in the pipeline. My managers and my colleagues and friendly and supportive and we learn a lot from each other."
Write your own story with AntWorks
Browse our open positions, find a job you love, tell imposter syndrome to take the day off, and apply.