AntWorks is grateful to have been recognised by analysts and organisations at the forefront of the intelligent automation industry

Best Intelligent Document Processing (IDP) Solution for Insurance 2022
At the Synnex India Insurance Summit, AntWorks won the award for Best Intelligent Document Processing solution. Our thanks to the judging committee for recognising the power and effectiveness of CMR+, our world-leading IDP solution.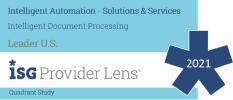 ISG Provider Lens
2021 - Leader Intelligent Document Processing
"AntWorks is among the few IDP providers that acknowledges the need of enterprises to bring domain knowledge and technology together to automate end-to-end processes."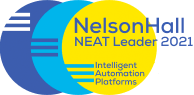 AntWorks named a Leader in the NelsonHall NEAT for Intelligent Automation Platforms 2021
NelsonHall called AntWorks' technology "cutting-edge" and among the most "intriguing competitors" in cognitive automation.
HFS Top 10 Robotic Process Automation (RPA) Software Products 2020
AntWorksTM recognised as a Leader for Innovation & Embedded Intelligence in HFS RPA Top 10 Software Products.
CODiE Award 2020
Finalist - AntWorks
In celebration of the 35th anniversary of the SIIA CODiE Awards, the Software & Information Industry Association (SIIA) today announced the 150 business technology finalists.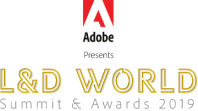 AntWorks declared winner for the best use of technology at the L&D World Awards 2019
AntWorks also was declared a winner at the L&D World Awards presented by Adobe. It was recognised for best use of Technology in Learning.

Everest Group Names AntWorksTM as a Leader in Intelligent Document Processing (IDP) PEAK MatrixTM Assessment 2019
Everest Group recognised AntWorks as a Leader in Intelligent Document Processing (IDP) PEAK Matrix and named AntWorks a Major Contender and Star Performer in RPA Products PEAK Matrix.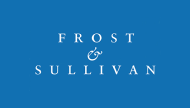 AntWorks won Frost & Sullivan's Technology Innovation Award
AntWorks was recognised for best practices in technology innovation in the intelligent automation software industry in APAC.

AntWorks Recognised as a 451 Firestarter
451 Research named AntWorks a Firestarter for the megatrend of "Invisible Infrastructure" in the second half of 2019.