Really

Intelligent Document Processing
Gen AI Powered
•
Low Code
•
IDP Platform
What do our customers achieve from CMR+
US Bank
Built a team of 30 citizen developers across 2 departments (Risk & Compliance and Process Excellence) to scale across the bank with use cases covering DACA , Post Petition Fee Notice, Reaffirmation Agreements and Consumer lending document intake.



Case Study
Enhanced Productivity and Efficiency
CMR+ streamlines workflows, eliminates manual data entry, and frees up employees to focus on higher-value tasks.
Scalability and Growth
CMR+ can handle increasing document volumes and adapt to evolving business needs, supporting organizational growth.
Compliance and Security​
CMR+ ensures data privacy, adheres to regulatory requirements, and provides audit trails for document processing activities.
Time and Cost Savings
CMR+ automates manual document processing tasks, reducing human error and saving valuable time and resources.
Improved Confidence in Accuracy
CMR+'s advanced algorithms and machine learning capabilities enhance data extraction accuracy, minimizing the risk of errors and improving overall data quality.
Our customers have spoken onGartner® Peer Insights™


Intelligent Document Processing

" Using CMR+ creates value-added work for skilled workers. A lot of the manual back and forth, such as emailing Excel files and PDFs, is now gone… leaving more time for employees to tackle jobs that demand more skill. "
Digital Technology Leader, Mercer
Mentioned in the 2022 Gartner® Market Guide for Intelligent Document Processing Solutions*

Challenger in Document Oriented Text Analytics Platforms Wave 2020 & 2022

Major Contender in Everest Group® IDP PEAK Matrix 2023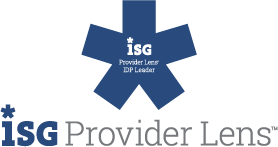 Leader for the Second Year in a Row in ISG's IDP Provider Lens™
You can now stay updated with all the latest features and enhancements in AntWorks CMR+ through our release notes. Simply click the link below to access the comprehensive overview of our recent updates. Stay informed and make the most of our cutting-edge technology by exploring the release notes today!
Don't take our word for it. Nothing beats a demo tailored to your business needs.
The CMR Process
Training as a part of the workflow
CMR+ integrates training as a part of the workflow, allowing the ML models to learn and improve as it processes more and more documents. By incorporating feedback, corrections, and iterative learning, the models continually refine their algorithms and enhance their accuracy. This capability ensures that CMR+ provides increasingly accurate and efficient document processing results over time, aligning closely with your organization's specific needs and evolving document patterns.